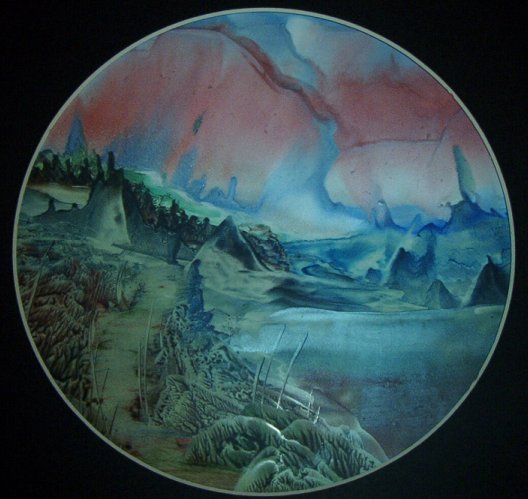 Welcome to Sylphlords Encaustic Art.
Here some of my pieces of "artwork". Most of them are fantasy based - an area I love.
Each image is unique and no two identical pictures can ever be reproduced.
Please browse through the images in the Gallery.
All of the pieces incorporate the use of melted wax, mostly using a low temperature iron, but also hot air, or a hotplate. More information can be found on the details page.
Let your imagination take you into the fantasy realms before you..................


I demonstrate how the wax pictures are made at local craft fairs. Forthcoming dates are : 2009events
Please come along and have a go !
Commission work undertaken -- Contact me for prices or further information: Email Sylphlord.